iyandizon
ACCORDING TO SIR iAtlas it should be 3 Guilds in MC right? WHAT IS THIS?!?!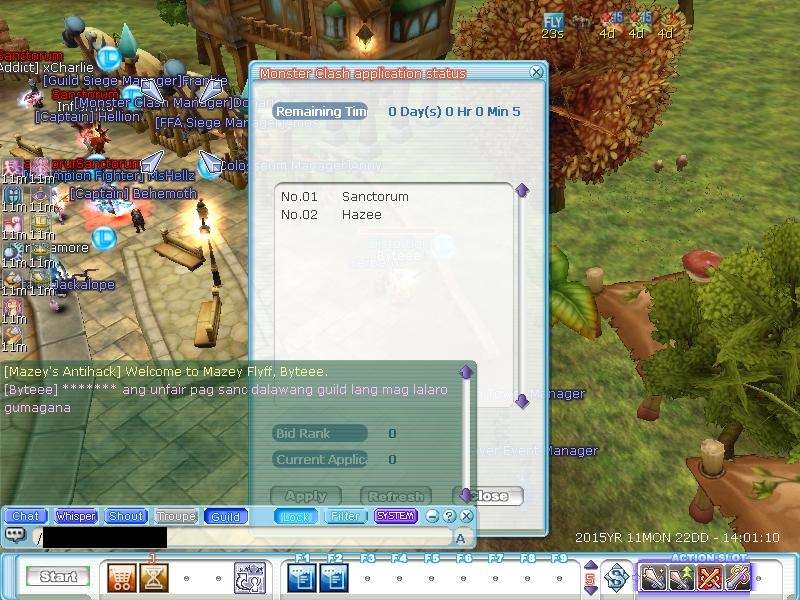 I AM NOT MAD WITH SANCTORUM BECAUSE IT IS GIVEN THAT THEY DOMINATE MC A LOT!
BUT WHEN OUR GUILD DISTORTION PLAYS MC WHEN SANC IS NOT AROUND SOMETIMES WE HAVE ONE DUMMY GUILD WHICH MEANS TWO GUILDS ARE JUST PLAYING
OUR GUILD vs DUMMY GUILD but It didn't start we PMed iAtlas and he said that it's stated in the rules that it should have at least 3 guilds to play. But why is this always happenning? sanc can play with dummy guild but when our guild does that it does not work?