coshios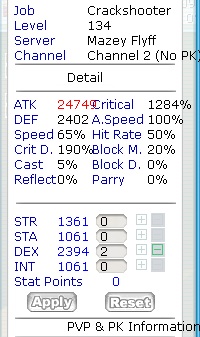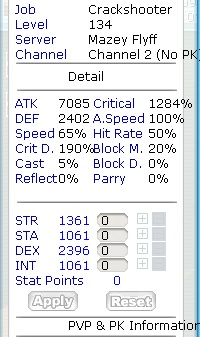 Hi people,
I am a crackshooter equipped with a +10 Royal Bow.
I have attached pictures for public references.
I am facing this abnormality where my ATK is around 24k (blinking red) when i am adding my DEX stats (I am pure DEX). However, when I clicked "Apply". my ATK dropped down to 7k.
I am new to this game so I am hoping someone could guide and clarify me on this matter.
Thank you everyone.