evachu
You should go to Sleep.
---
Hello! Some of you might have noticed that I'm doing daily events for the Sleep Guild. I'll start posting results here for proof of winning (when applicable).
I have now been doing events for TWO weeks! The prize is always worth 200RP OR MORE (unless it's a shop event, then it may be multiple small prizes that add to 200RP or more).
---
Help out!
If you want to contribute to future events or partner to host one, PM me or post here! We have tons of fun, and I like to think that this helps the server to seem more lively and connected. I've been doing this and am considered a trustworthy member of the community. I can't do this by myself forever, so make yourself a part of a new tradition and help keep it alive!
GLHF!
---
Fast Hands
7/14/2017
Winner:XDarkKiller2002X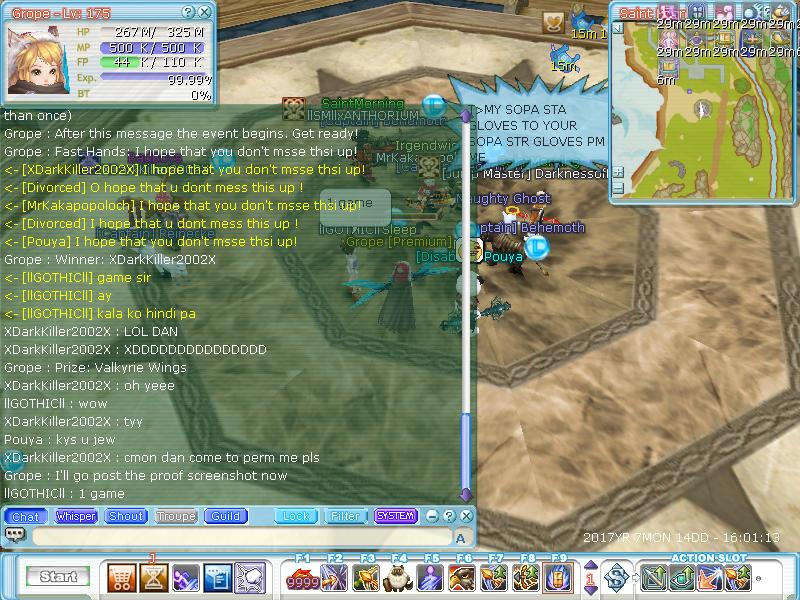 ---
Fast Hands
7/24/2017
Winner:GetGudScrub
This was round 3 (Final round) of a 3 round event with 200, 150, and 100 RP prizes!
---
Disclaimer
: I am
NOT
staff, so many "common" rules DON'T apply to my events.
I can interpret answers and determine winners as I see fit.
I do not mean that I will give prizes to whoever I want.
I mean that if the answer is "purple" on a quiz event and someone says "pruple," they will win because I knew what they meant. This obviously won't apply to fast-hand type events.
Whoever I see NEAR my first in HnS may win unless I say that they have to trade me first.
Also, WINNERS CAN ALWAYS WIN AGAIN if I'm doing multiple events.
---
We're recruiting!
Join us!